What is a Weight Loss Clinic?
A weight loss clinic is a professional medical office with a weight loss physician and staff that offer medical weight loss services. These clinics often offer their own doctor prescribed weight loss program designed to aid patients throughout their journey of losing weight.
Choosing to pursue the help of a weight loss clinic has many benefits for patients. One of the largest benefits is receiving a doctor supervised weight loss plan. At our Rock Hill weight loss clinic, patients don't need to maintain strenuous workout routines, partake in fad diets, or feel hungry throughout the day to lose weight and achieve their dream physique. The top weight loss doctor practicing at the clinic guides each patient through the process and designs a program around them—no two patients are alike and neither is weight loss. A doctor supervised weight loss system provides a unique combination of healthy lifestyle advice, prescription to curb cravings, and weight reduction therapy.
Another benefit to choosing a medical weight loss plan over fad dieting at home is the cost. Many individuals believe that seeking a weight reduction method at a clinic would be more costly than following a strict diet or meal plan at home, but oftentimes, the meal plans on the market today cost much more than a medical weight loss plan and are harder to incorporate into one's daily routine.
Things to Consider When Selecting a Weight Loss Clinic
When choosing a clinic and medical weight loss program, there are a few key factors patients should consider including the weight loss physician's credentials, the program offered by the clinic, and the clinic environment.
A weight loss doctor's credentials are an important factor that patients should review before choosing the best clinic and best weight loss program from them. The clinic's physician should have a proven track record of helping patients and the clinic should have testimonials to support this success. The Dublin clinic's doctor has over three decades of proven success helping patients and the clinic's testimonials speak for themselves. Our doctor has spent his years working in the industry perfecting a weight reduction plan that isn't a cookie-cutter one-size-fits-all method to losing weight and maintaining the results for years to come.
The next item to consider is what type of program a clinic offers. Some clinics have unique medications designed to work with your body, like the Sensotherapy we offer, while other clinics follow strict diets and only offer prescriptions like Adipex and Phentermine to help reduce a person's cravings throughout the day. While this method of dieting or taking diet pills might provide results, the results will not be sustainable in the long run and most patients will gain some or all of the weight back after ending this form of program.
Lastly, patients need to consider the clinic environment. While it may not seem like the atmosphere of a clinic plays a large role in losing weight, it does, especially when you have to make frequent trips to the clinic. We see our patients weekly to administer their dose of medication and follow up on their progress. We strive to offer a warm and welcoming clinic environment that doesn't leave patients feeling like they visit a medical office each week.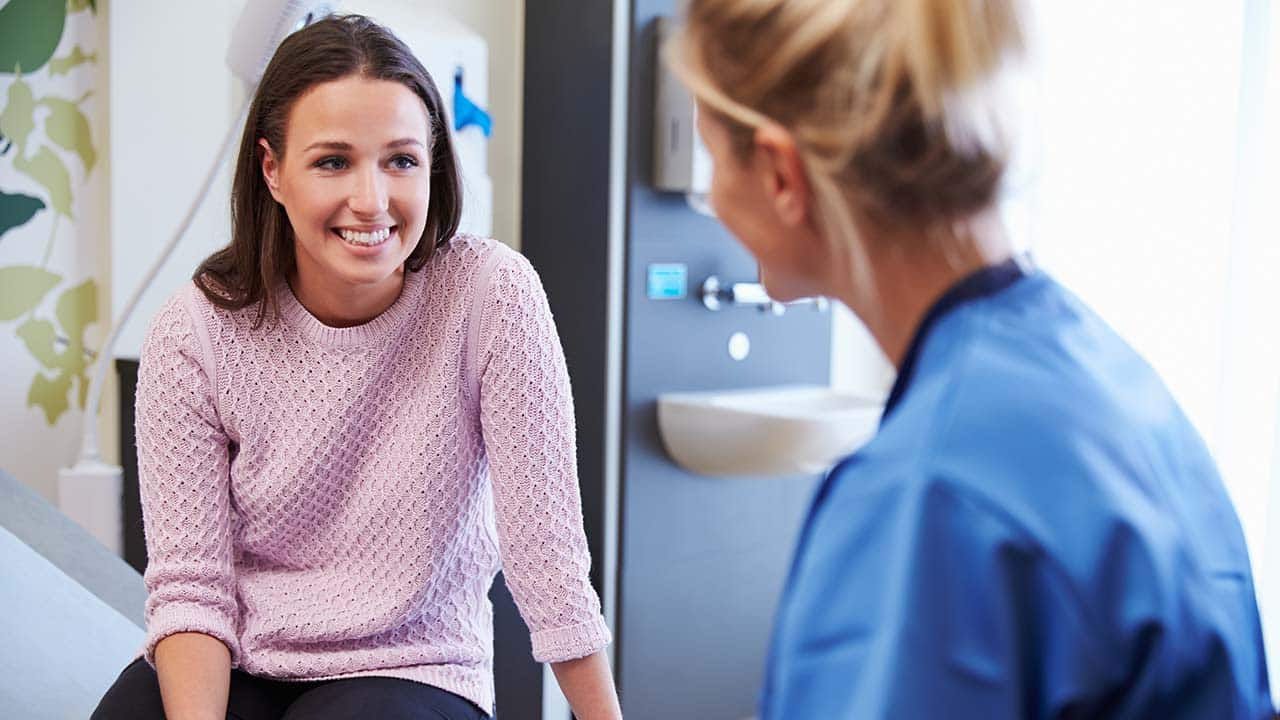 Schedule Your Weight Loss Consultation Today
If you have been searching for a proven method of medical weight loss in the Rock Hill area, look no further than Ideal Weight Center. The friendly and welcoming clinic staff are always eager and ready to answer any questions you may have about the program we offer. If you're interested in starting your weight reduction journey, we highly recommend scheduling a weight loss consultation. Schedule yours today by calling (803) 266-1900.
We proudly provide weight loss services for Rock Hill, SC and these nearby areas:
Rock Hill, Avondale Terrace, Winthrop Heights, Pecan Grove, Cedar Grove Park, Sunset Acres, Whispering Hills, Pineridge, Catawba, Fort Mill, Edgemoor, Van Wyck, Lando, Connells, York, Richburg, Fort Lawn, Bowling Green, Clover, Chester, Lancaster, Sharon, Smyrna, Hickory Grove, Great Falls, Heath Springs, Carlisle, Pineville, Waxhaw, Mineral Springs, Matthews, Belmont, Gastonia, Cramerton, Adenville, Indian Trail, Lowell, and Kings Mountain
We also provide medical weight loss services for these neighborhoods in Charlotte, NC:
Hartwell, Alexander Crest, Alexis, Almond Glen, Amity Gardens, Arbor Way, Arbor Way II, Ardrey, Ashbrook, Ashbrook Park, Ashton, Ashton Ridge, Auburn Place, Avenue Condominiums, Avondale, Ballantyne East, Balmoral Park, Barclay Downs, Belingrath, Bellemeade, Bellmore Hall, Belmont, Belton Street, Berewick, Berkeley, Beverly Crest, Beverly Woods, Beverly Woods East, Biddleville, Blantyre, Brookhaven Estates, Brookline, Brookwood Hills, Burning Tree, Burtonwood, Camden Villas, Cameron Wood, Camp Green, Candlewyck, Canterbury Place, Carmel Acres, Carmel Crescent, Carmel Estates, Carmel Forest, Carmel Greens, Carmel Hills, Carmel Park, Carmel Station, Carrington, Carsons Pond, Chadwyck, Challis Farm, Chambery, Channing Hall, Chantilly, Chapel Cove, Chapel Watch, Charndon Village, Chateau, Chatham, Cherry, Cherry Park, Chestnut Lake, Churchfield, City Park, Clarabella, Clawson Village, Closeburn Estate, Cobblestone, Collins Park, Colonial Village, Commonwealth, Conservatory, Cotswold, Coulwood, Coventry, Coventry Woods, Cramers Pond, Creekshire Estates, Cresswind, Darby Acres, Davis Lake, Deerfield, Deering Oaks, Dilworth, Dilworth South, Dovewood, Drayton Hall, Druid Hills, East Forest, Eastover, Elizabeth, Elizabeth Heights, Elizabeth Place, Enderly Park, English Gardens, Estates at Oakhaven, Faires Farm, Fairmeadows, Falcon Ridge, Fifth And Poplar, Fletcher Creek, Four Seasons, Fourth Ward Square, Fox Lake, Foxcroft, Giverny, Glen Eagles, Governors Square, Graham Hall, Greenway Village, Grier Heights, Hamilton Lakes, Hanover, Harpers Pointe, Hawk Haven, Haywyck Meadows, Hembstead, Heritage Woods East, Heydon Hall, Highgrove, Highland Creek, Huntcliffe, Hunters Gate, Huntington Forest, Huntingtowne Farms, Independence Woods, Jefferson Park, Jefferson Square, Johnston Hall, Kenwood Sharon Lane, Kingstree, Kingswood, Kristen Lake, Ladley Court, Lakeside Acres, Lansdowne, Louisburg Square, Madison Park, Maison, Mammoth Oaks, Manor at Oakhaven, Matthews Place, McAlpine Forest, McCullough, McKee Plantation, McKee Ridge, Mckee Woods, McLean – Overlook, Medearis, Medford Acres, Mediterra at Carmel, Merry Oaks, Midwood, Millbridge, Montclaire, Montibello, Morrocroft, Morrocroft Estates, Mountainbrook, Mt Isle Estates, Myers Park, Newcastle, Oak Manor, Oakhaven, Oakhurst, Oakmore at Selwyn, Ockley Manor, Old Farm, Old Foxcroft, Olde Blakeney, Olde Providence, Optimist Park, Orchid Hill, Oxford Hunt, Park Crossing, Park South Station, Parkside, Pellyn Court, Pellyn Wood, Pharr Acres, Phillips Gate, Piper Glen, Planters Walk, Plaza Heights, Preservation Pointe, Providence Crossing, Providence Park, Providence Plantation, Providence Retreat, Providence Springs, Quail Hollow, Quail Hollow Estates, Quail View Homes, Raintree, Rama Woods, Rea Road Enclave, Rea Woods, Realta, Reunion, Reverdy Farms, Reverdy Glen, Ridgewater, Rivendell Estates, Riverpointe, Rivers Edge, Riverwood, Robinson Woods, Rockbridge, Rosecliff, Royden, Saint Michaels, Sardis Croft, Sardis Forest, Sardis Terrace, Sedgefield, Sedgewood Place, Selwyn Landing, Selwyn Park, Settlers Landing, Settlers Place, Seven Eagles, Seversville, Shannon Park, Sharon Woods, Sharonwood Acres, Sheffingdell, Sherbrooke, Smallwood, Songwood Estates, Sonoma, Southern Trace, Southpark City, St George Place, Starmount, Steele Creek Landing, Stone Creek Ranch, Stonecroft, Stonegate, Stonehaven, Summerlake, Sutton Farms, The Arts District, The Carlton, The Cloisters, The Crossings, The Croydon, The Meridians, The Palisades, The Ratcliffe, The Sanctuary, Third Ward, Tranquil Court, Troon at Ballantyne, Tuckaway Park, Tufton Brae, Villa Heights, Vineyards On Lake Wylie, Vizcaya, Waterlyn, Wendover Hill, Wesley Heights, Wessex Square, Westover Hills, Whitegate, Wilmore, Windsor Park, Windswept, Wolfe Ridge, Woodbridge, Wooded Acres